This Content Is Suitable for :
Business & Management Professionals - to gain valuable insights from CEOs, Board members in the conference.
(Sustainability Advocates, managers, leaders and influencers in Finance Industry, Family Office, Sustainability Implementors & Advocates, Supply-Chain & Export-related Companies.)
Career Executives & Entrepreneurs to prepare for future work, gain in-depth insights of future skills and new workplace demands.
(Get more exposure to the thoughts & ideas & drivers of change in a world that has been affected by fast-paced, technological changes & onset of the pandemic.)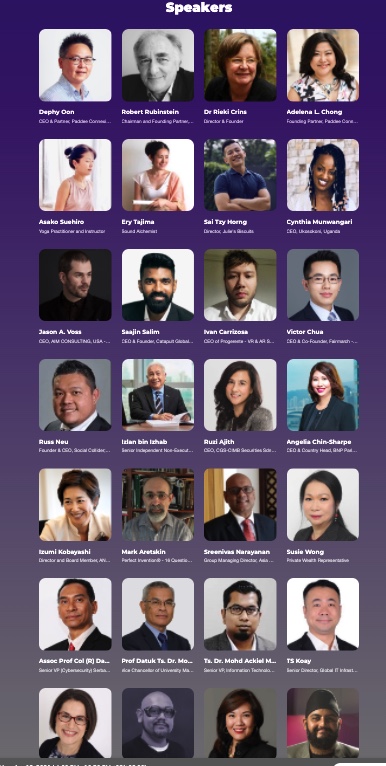 Distinguished Speakers, Moderators & Panelists
Get unlimited replays of all the conference tracks *13 in total* for 1 year at just USD $5.99
Awesome content, valuable discussion points, powerful change & business pivot ideas, and speakers who are themselves leaders who are making an impact in the post-pandemic world.
Because this conference was so meaningful and valuable in terms of its contents, ideas and discussion points, we decided to offer it up on IINCUBE Academy as an Online option that is purchasable with Unlimited Replays for 1 year
Panel Discussions, Speakers & Topics
(Click the "Preview" button to see some snippets of panel discussions)